Skip to Content
Expert Home Theater Installation in Tallassee, AL Area
Have you always wanted to build a custom home theater inside your home but thought it'd be too complicated or expensive? Home Integrated Solutions specializes in home theater installation for Tallassee and other Central Alabama homeowners. Our technicians understand all the complexities of custom home theater design and installation to ensure your satisfaction. From high-quality speakers and amplifiers for surround sound to high-definition televisions and gaming consoles with TV mounting services, you can finally get your dream home theater system in time for the next big game or movie night. Enjoy listening to music anywhere in your house with digital audio and remote-control access at the touch of your fingertips. We can also help you glamorize your patio or deck with outdoor TV installation. Don't forget to consider comfortable theater-style seating to create the ultimate home movie theater experience to make you the envy of your friends, family, and neighbors!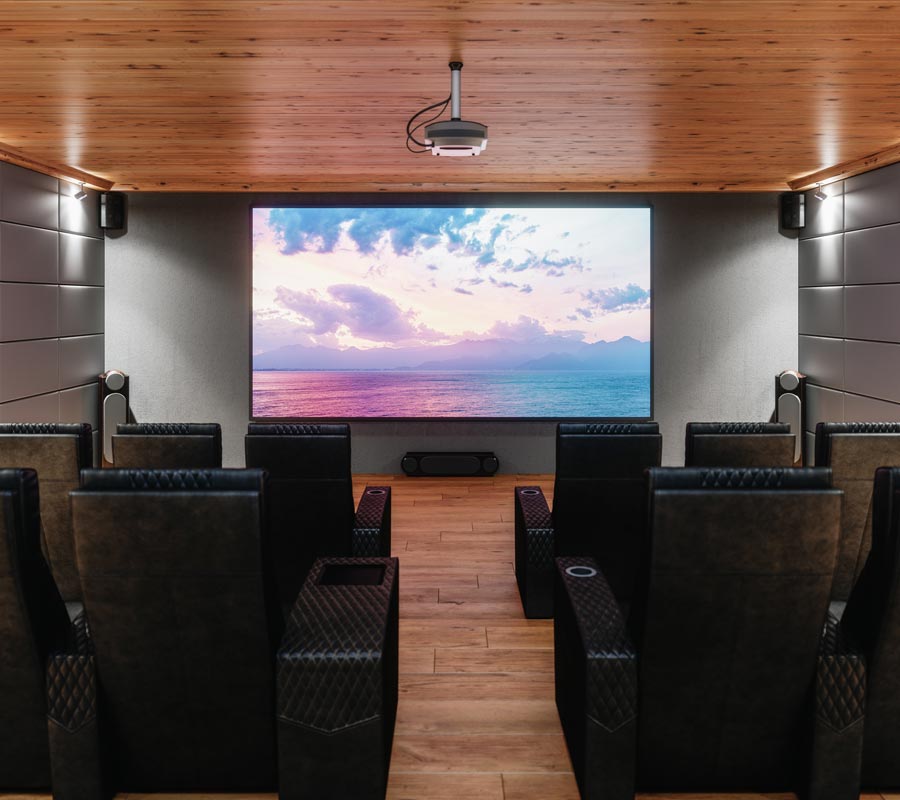 Tips for Creating the Ultimate Home Theater Room
Home theater rooms have multiple components, making it sometimes difficult for homeowners to choose the best system for their lifestyle and budget. Home Integrated Solutions's technicians would be happy to address your concerns during the selection process, so you can create the best sound and viewing quality. Help us design and build your dream home theater by answering the following questions:
What type of home theater system are you trying to build?
What is your budget, and how flexible is that budget?
What video and audio equipment are needed for your dream system?
Do you prefer a high-definition television or movie projector and screen?
Do you have insulation for your home theater room for optimum performance?
Have you considered adding ambient lighting or theater-style seating?
What type of surround sound is best suited for your room size?
Are you interested in one remote to control all of your systems?
We've Upgraded or Created Home Theater Rooms of All Sizes
The skilled staff at Home Integrated Solutions would be happy to walk you through every step of the home theater installation process. We have experience creating home theater rooms of all sizes, working with various budgets. Whether you want to upgrade your current set-up, design a media room in your spare room, or create a custom home theater with surround sound and high definition, we're here to help with friendly, professional installation services at competitive rates!
Invest in Smarter Technology for Your Home or Office