Skip to Content
Building Access Control Systems
Top-of-the-Line Building Access Control Systems in Alabama
Whether you own a business or manage a multi-tenant property, secure access is a critical concern. Home Integrated Solutions can help you install the right access control system to keep your property, tenants, or employees safe at all times by granting access to essential people and limiting it to unwanted outsiders. Control who has access to your residential or commercial property – and when – with our integrated building access control systems in Tallassee and elsewhere in Central Alabama. From key fob systems to cloud-based access control systems, we have many budget-friendly options. Depending on your building's size and how many occupants need access, security systems can be tailored to your exact needs. Talk to our team today to begin discussing the possibilities!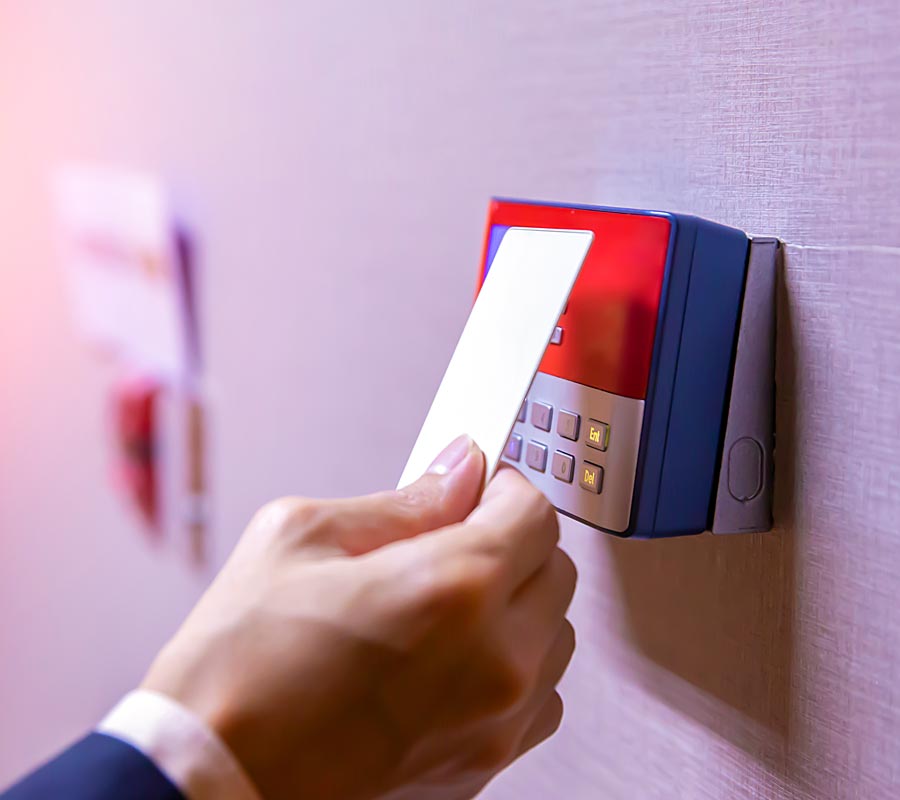 Tips for Selecting the Right Level of Access Control System
It's not uncommon for companies or apartment complexes to have significant employee or tenant turnover. Conducting regular access audits will help you determine who has access to your building and identify any signs of inactivity. Don't wait until your building's security has been breached to invest in a state-of-the-art building control access system from Central Alabama's Home Integrated Solutions. Help our staff create the most complementary system for your needs by answering the following questions during your consultation:
How large is the property or building requiring access control?
What areas require restricted or limited access?
How many people need access to these areas?
Are there different levels of access required?
Are there any date or time restrictions for access?
Do you require remote access to your building control system?
What other security measures do you already have in place?
Have You Considered Cloud-Based Access Control Systems?
Monitoring who has access to your building is convenient with cloud-based access control systems from Home Integrated Solutions. On-site access control systems keep all the security data and software on an on-site server. While there's nothing wrong with this set-up, a cloud-based system gives you greater flexibility and control with improved functionality. Moving your software to another host frees up your servers for other needs, while giving you access to your system from anywhere. Cloud-based access control systems can help you reduce your equipment expenses and ensure your system remains online at all times for maximum security and the ultimate peace of mind. Door entry systems can be installed with convenient key fob access and added features. Contact us for more details about creating the best building control access system for your school, home, or business!
Invest in Smarter Technology for Your Home or Office