Skip to Content
Automatic Gate Openers for Secure Tallassee, AL Properties
You may not give a second thought to the gate surrounding your residential or commercial property, but it serves an important function. Electric gates keep out unwanted trespassers and would-be burglars. You can rest easier at night knowing your property's parameters are secure while you sleep. They also add an element of privacy and give your property a boost in curb appeal and resale value. Installing automatic gate openers on your Tallassee, AL property adds an extra layer of security and convenience. Home Integrated Solutions specializes in gate installation and driveway gate openers for Central Alabama homes and businesses of all sizes. Talk to us today about budget-friendly options.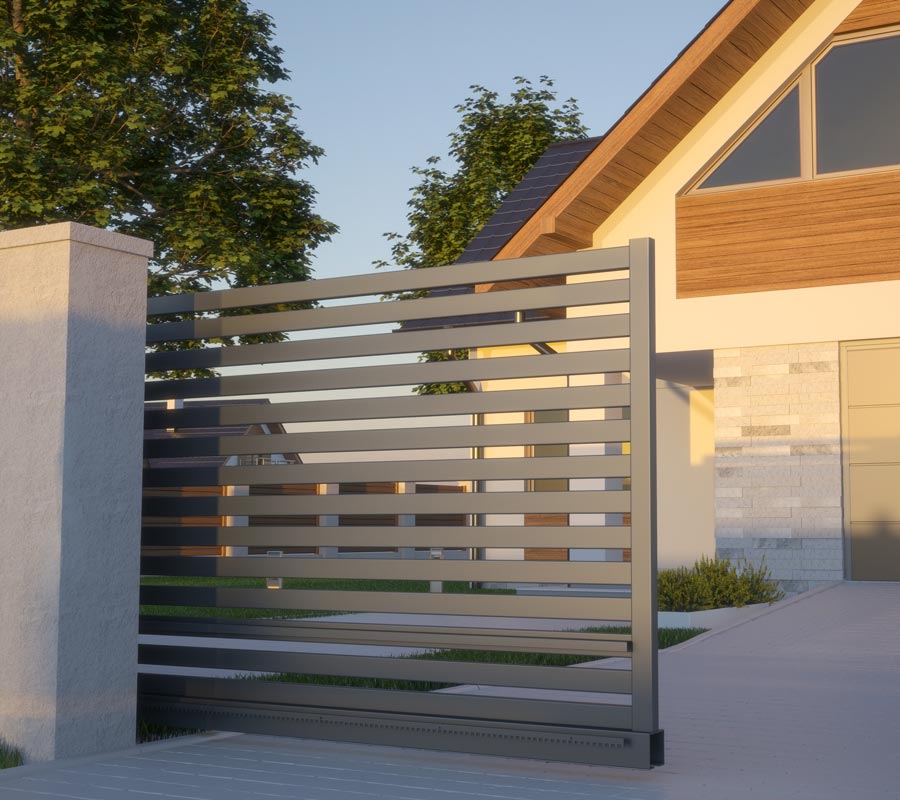 What Are the Benefits of Installing Automatic Gate Openers?
There's no doubt that convenience is one of the most apparent benefits of installing automatic gate openers. No longer will you have to get out of your vehicle to access your security gate. Entry may be granted by keypad or via a mobile app on your phone. This is also safer for you, especially if it's late at night when you need access. Electric gates with automatic gate openers also tend to be built sturdier, capable of withstanding adverse weather conditions and even power outages in many instances. Most electric gates can operate on a 12-volt rechargeable battery or solar power. Sensitivity settings ensure safe, complete closures without the worry of a child or pet getting stuck in harm's way. If you own a company, automatic gate openers are less costly than many other security measures. It's also nice to have a low-maintenance security option without the hassles of hiring multiple security guards.
Learn More About the Installation of Driveway Gate Openers
If you're considering automatic gate openers for your Central Alabama property, you have many options. Automatic swing gate openers swing inward and outward, while automatic slide gate openers move horizontally along their track. Either may be controlled using a remote control, cellular phone, or other wireless devices. Home Integrated Solutions would be happy to help you select the ideal driveway gate openers for your home or business. Don't let the cost deter you from making the switch to an automatic electric gate. It's a worthy investment in property security that no homeowner or company can afford to be without, especially today. Driveway gate openers can be customized to suit your specific lifestyle and budget. Request a quote for gate installation from our team today!
Invest in Smarter Technology for Your Home or Office